The following is a selection of real estate deals that have recently closed in Israel*. The idea is to give our readers a general idea of the market and activities taking place around the country.
Jerusalem:
A 3-room, ground-floor apartment with a 40 sqm balcony , located on Balfour Street, Talbieh, in an original Bauhaus building with high ceilings and arched walls was rented in June 2020 for 8,500 NIS per month by Hellen Duman Realty.
A 4-room apartment, 113 sqm located on floor 1 out of 3, with a 12 sqm balcony, on Nili Street in Rehavia sold for 3,720,000 Shekels in July 2020 by Hellen Duman Realty.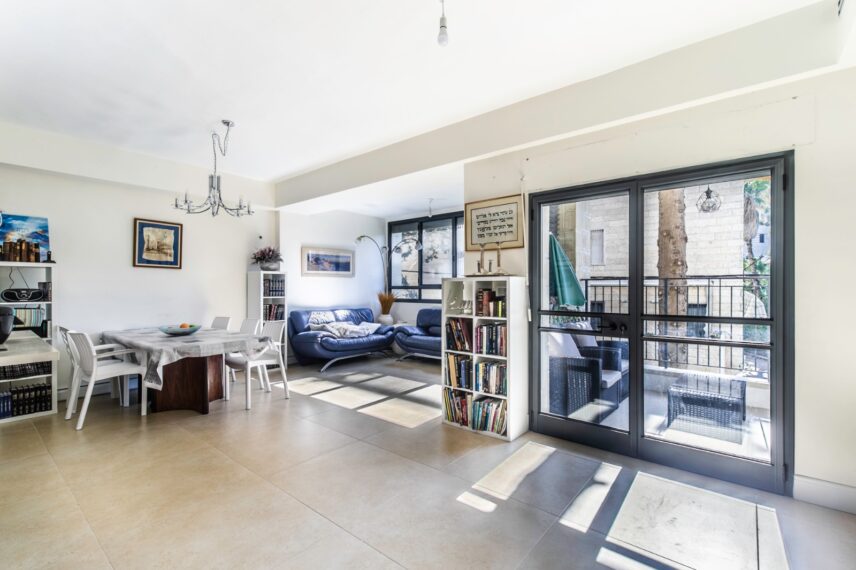 A 5-room apartment, 100 sqm, small balcony 4.5 sqm, located on the 2nd floor of a building with only 6 apartments, on Rechov HaYarden, Old Talpiot, sold for 2,540,000 Shekels in July 2020 by Jackie Bitensky of Jackie Bitensky Real Estate.
Tel Aviv:
Newly renovated 3-room apartment, 60 sqm, on Shlomo Molkho Street, Neve Tzedek, sold for 3,200,000 Shekels in July 2020 by Barak Daon of Daon Group Real Estate. 
Modi'in:
A 70 sqm, 3.5-room apartment on the second floor on Arar Street in the new city center, rented for 5,100 Shekels by Debbie Goldfischer of  Buyitisrael in June 2020.
A 6-room, semi-attached house, 175 sqm with a garden of 90 sqm, located on Miriam Hashmonait, in the Moria (South Buchman) neighborhood, was sold for 3,900,0000 NIS in July 2020 by Nir Schuller of Prime Time Realty together with Lev Nadlan.
Ashdod:
A 140 sqm, 4-room apartment on the third floor out of 8 floors, 18 sqm balcony with view toward the Marina, located on Exodus Street, sold to a foreign investor for 2,450,000 Shekels by Re/Max Together, Ashdod.
Ramat Beit Shemesh:
A 110 sqm, 4-room apartment, 70 sqm garden + 8 sqm balcony, located on the first out of three floors on Nachal Lachish, sold for 1,640,000 Shekels by Jonathan Shooter of  JS Realty in June 2020.
* The offices/agents mentioned represented either the buyers, the sellers, or both parties.