New construction in the center of Modi'in recently drew attention to the rapidly growing city, established just 25 years ago between Jerusalem and Tel Aviv. The project attracted an onslaught of eager contractors, one of whom ultimately paid a record price for a slice of Modi'in real estate. Israelis once saw Modi'in as a sleepy suburb between the two major cities, but it has seen a major increase in both population and real estate prices over the past few decades. It has become a city unto itself, bustling with successful businesses, restaurants, and office space. Even Microsoft has discovered it's potential; according to various publications, the multinational tech company plans to invest hundreds of millions of dollars in a new project in Modi'in.
In early November, a real estate tender ended with surprising results, drawing the Israeli media's attention to the city of Modi'in, located halfway between Jerusalem and Tel Aviv. The tender, published by the Israel Land Authority, was for the purchase and development of a plot of land in the Modi'in City Center (Ma'ar), including building rights for 123 residential apartments and 1,000 square meters of commercial space. The press was shocked when Gilad May Real Estate Company won the bid for a whopping NIS 147 million. Even after deducting the value of the commercial area, it still comes out to more than one million shekels for the land on which each residential apartment will be built. This staggering figure indicates a jump of more than 100% in the value of Modi'in real estate in just five years. In the previous tender in the Modi'in City Center, in 2015, none of the winning bids crossed the NIS 500,000 threshold for the land component of the apartments.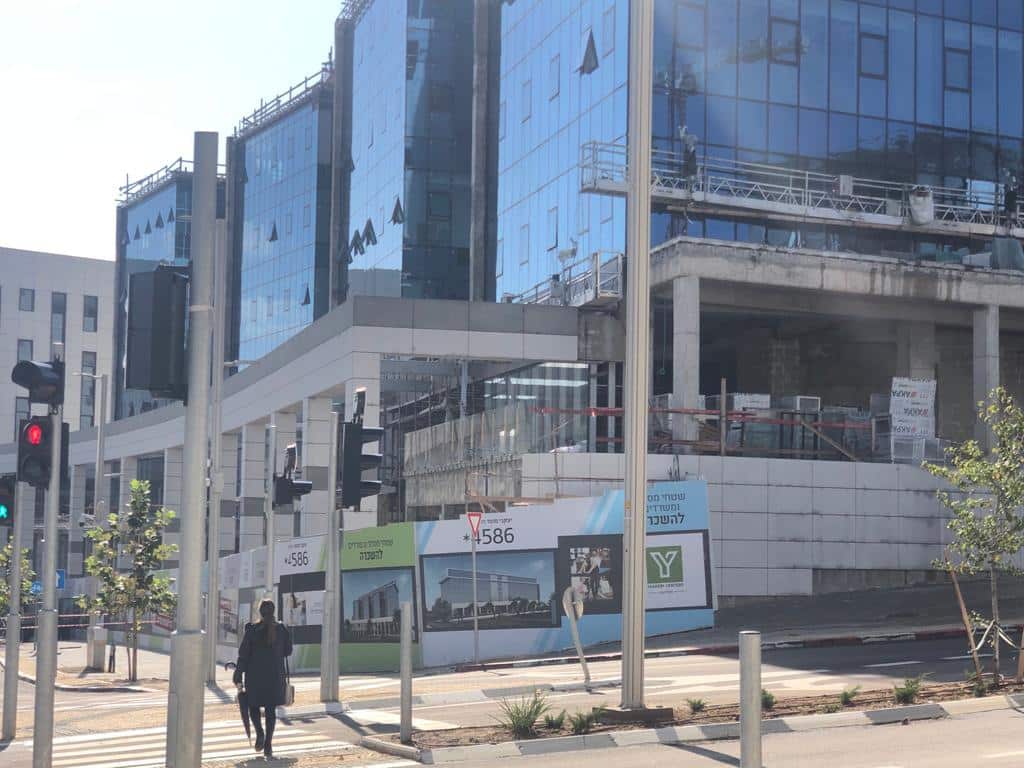 Why have real estate prices jumped so drastically in Modi'in?
The economic crisis caused by the Covid-19 pandemic has led to major stagnation in the Israeli land market. The amount of tenders for residential construction has plummeted, and land-thirsty contractors are willing to pay far more than during regular times for the opportunity to build. Although this reality may serve as a partial explanation for the drastic increase in prices, it is certainly not the only factor.
In just a few short years, the value of real estate in Modi'in has increased steadily, making it one of the most expensive places for buying property in Israel. In 2011, the average price of real estate in the city was approximately NIS 1.5 million. In 2015, it rose to NIS 2 million, and by the end of 2019, the average transaction price was NIS 2.3 million. Today, the price of a second-hand 4-room apartment is between NIS 1.9 and 2.3 million, a 5-room apartment can go for between NIS 2.6 and 3.3 million, and most private homes are priced between NIS 4 and 6 million.
Modi'in has become a modern city rich with residential, commercial, and cultural buildings
In August 2019, the District Planning and Building Commission for the Central District submitted Modi'in's master plan for objections. The plan allows for the continued development of the city in the coming decades, including the addition of 43,000 new residential units, bringing the population to 240,000 residents, an increase of 250%.
Despite its development, the city was criticized for lacking urban character until just a few years ago. Although Modi'in had many parks, gardens, and educational and public institutions, until recently, it didn't have a proper main street with shops, offices, restaurants, cultural attractions, and entertainment venues. Many continued to refer to Modi'in as a sleepy suburb of Jerusalem and Tel Aviv, as opposed to a city in its own right.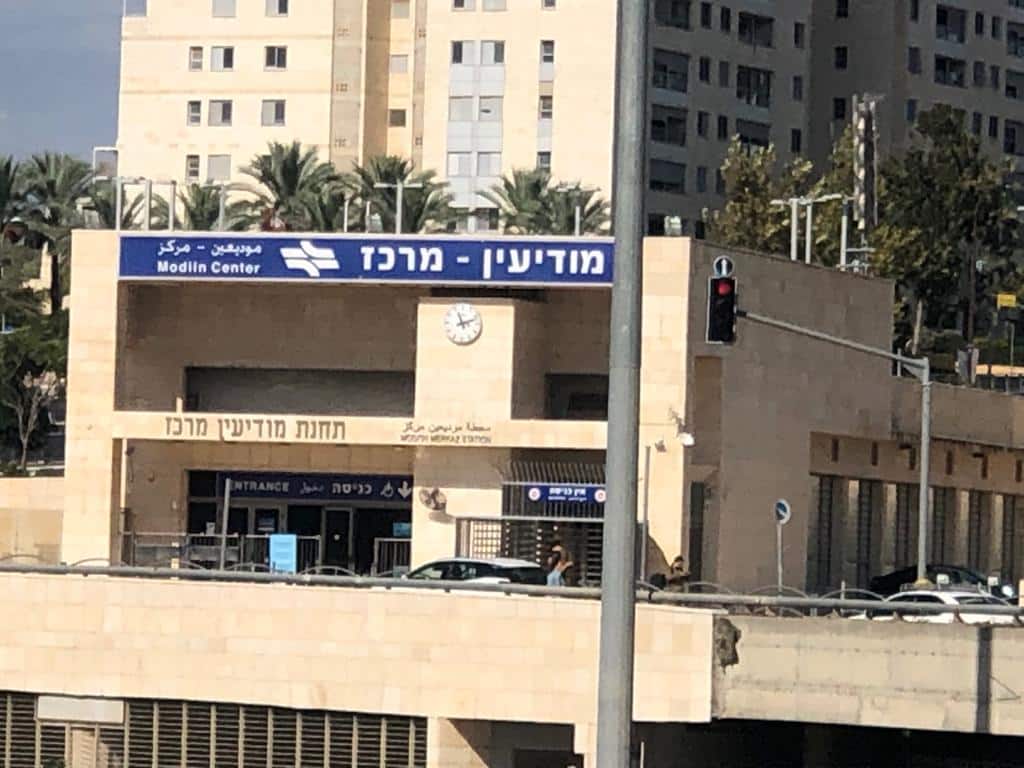 However, recent construction in the heart of the city, right next to Modi'in Mercaz train station, has transformed this reality. Unlike other neighborhoods in the city, characterized almost exclusively by residential buildings, the Modi'in City Center neighborhood will combine residential units alongside cultural institutions, commerce, offices, and hotels, representing a major shift in Modi'in real estate. All this will be spread along Hasmonean Boulevard, the main thoroughfare of this particular neighborhood and the city at large. In total, the complex is expected to include about 1,500 residential apartments in buildings of up to 12 floors. Half of the units will be ​​no more than 80 square meters, in an effort to create housing solutions for both the young and elderly, who do not need the apartments of 120-130 square meters that are common in the rest of the city.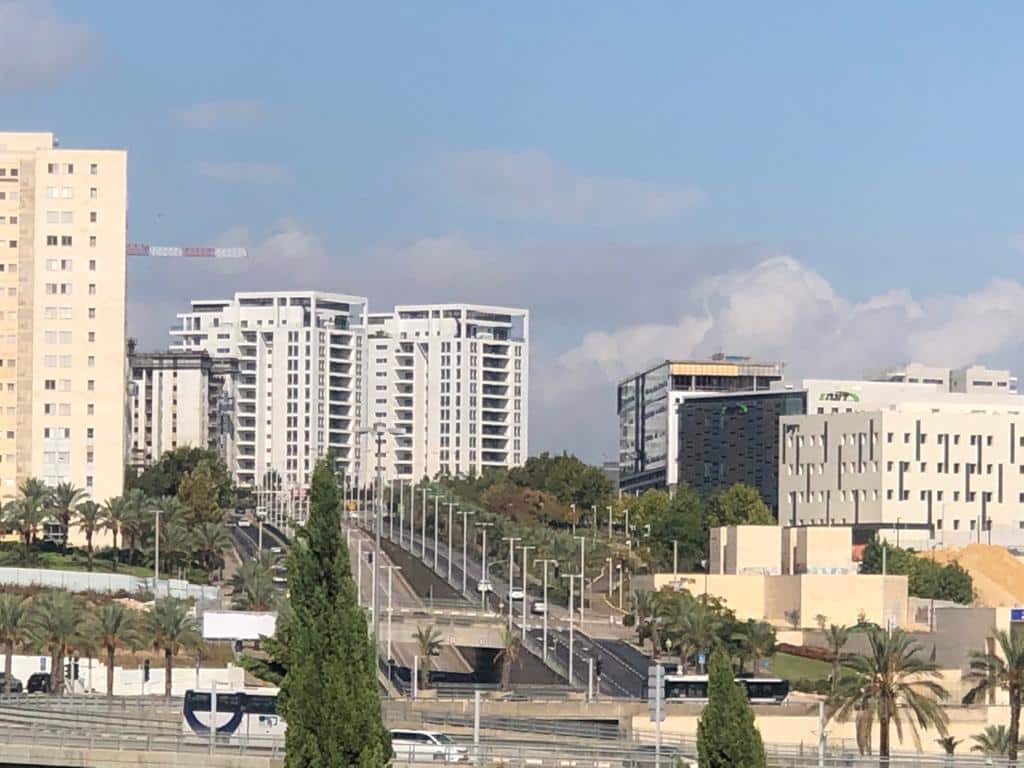 In recent years, a booming tech center was also built northwest of the city, serving mainly high-tech companies. In early 2020, it was announced that Microsoft intends to invest hundreds of millions of dollars in the establishment of server farms in the Modi'in area in order to operate a cloud service in Israel.