While a large number of restrictions were raised during November following the High Holiday lockdown, the country is still nowhere near back to normal. Many schoolchildren are still learning remotely from home; most malls are closed; and theatres, event-halls, and gyms remain shuttered with no end in sight. Yet, real estate deals are continuing to occur, with many buyers from overseas entrusting their local relatives, friends, and real estate agents to facilitate their purchase of a home in Israel.
The following is a selection of transactions that took place during November. The idea is to give our readers a general idea of the residential real estate market in Israel, property prices, and activities taking place around the country.
Tel Aviv:
Three new 65 sqm apartments with 6 sqm balconies, under construction for TAMA 38, located on Dizengoff Street, were sold for 3,250,000 NIS. A 4-room apartment, 120 sqm located on the 1st floor with an elevator, on Tzvi Brock Street, was rented for 13,000 NIS per month. (Daon Group Real Estate)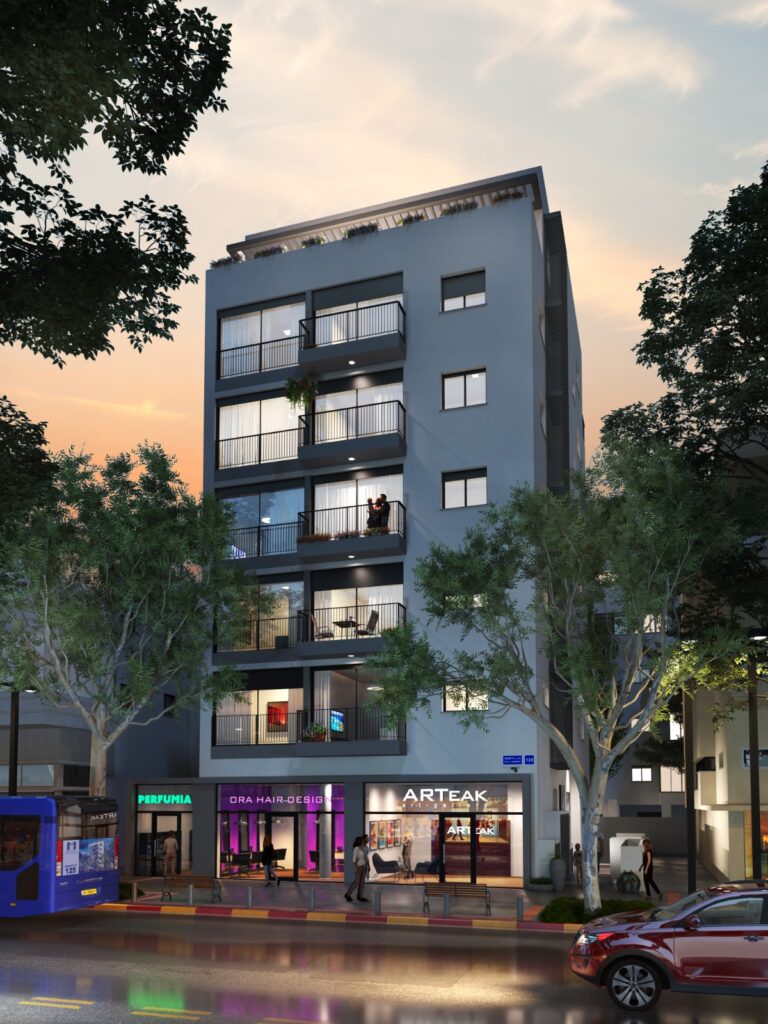 A 5-room apartment, 118 sqm with a 7 sqm balcony with a view to the ocean, located on the 3rd floor out of 5 floors on Shalom Aleichem Street, with an elevator in the building, was sold for 5,420,000 NIS. (Re/Max Ocean).
Ramat Beit Shemesh:
Five, 5-room garden apartments, 187 sqm were sold pre-construction in the Wolfson Green Hills project in Ramat Beit Shemesh Dalet for 1,850,000 NIS each (Israel Properties).
Jerusalem:
A 4-room apartment, 93 sqm, located on floor 2 out of 4, with an elevator, located on Rachel Imeinu Street in the German Colony, was sold for 3,300,000 NIS. A 6-room meurag-cottage, 172 sqm, on Adam Street in Armon Hanetziv, was sold for 3,175,000 NIS (Re/Max Vision).
A 4-room apartment, 70 sqm, 40 stairs, no elevator, located on Mivza Kadesh Street, Old Katamon was sold for 2,040,000 NIS (CapitIL Real Estate).
A 5-room garden apartment, 130 sqm plus 300 sqm garden, located on Derech Hebron in North Talpiot, was sold for 4,500,000 NIS (Dwellings in Jerusalem).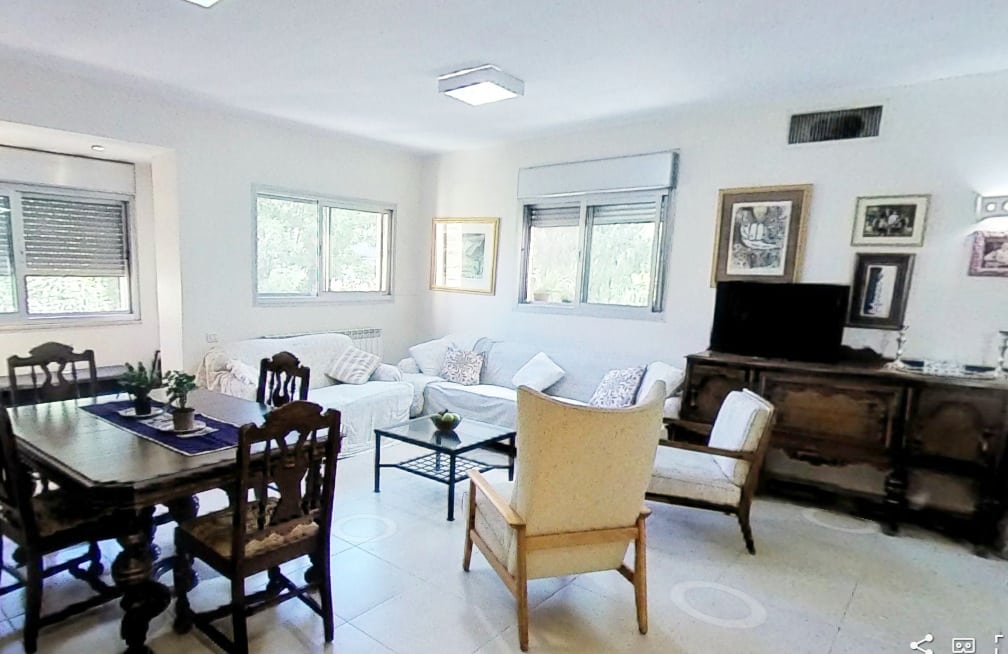 Netanya:
A mini-penthouse, 240 sqm with a 50 sqm balcony, located on the 31st floor in Briga Towers, Ir Yamim, was sold for 13,000,000 NIS. (Home in Israel).
Modi'in:
A 6-room semi-attached home, 185 sqm with a 125 sqm garden, was sold on Shimon Street in the North Buchman neighborhood, for 4,965,000 NIS (Alex Weinreb Nadlan)
A 5-room garden duplex apartment with a basement, 130 sqm with a 50 sqm garden, located on Hasida Street in the Tzipporim neighborhood, was sold for 2,490,000 NIS (Bayit Kal Nadlan).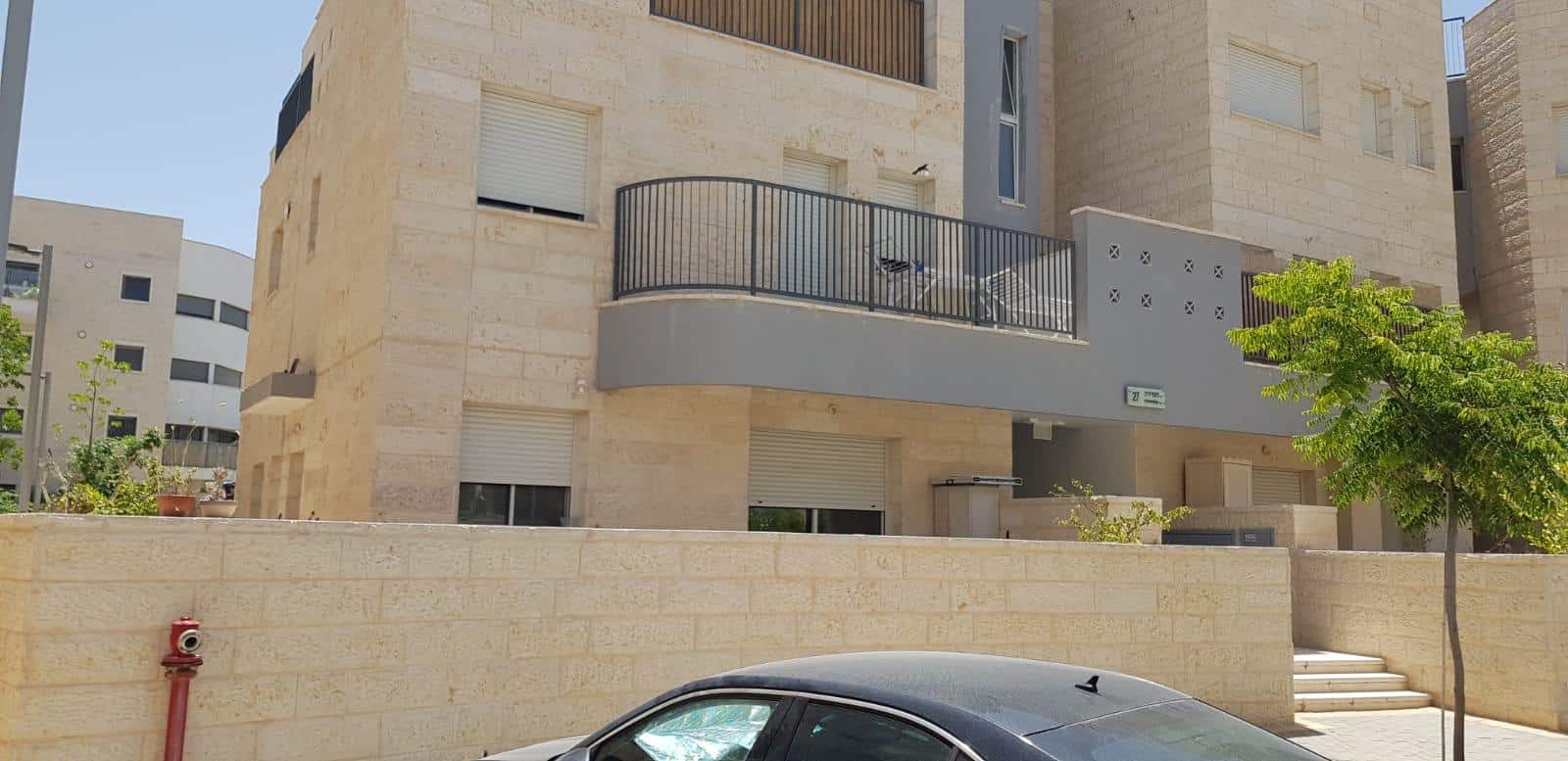 Ma'ale Adumim:
A 4.5-room garden-floor apartment, 140 sqm, with 50 sqm meter garden, located on Hashunit Street in the Nofei Hasela neighborhood was sold for 2,150,000 NIS (Re/Max Atid).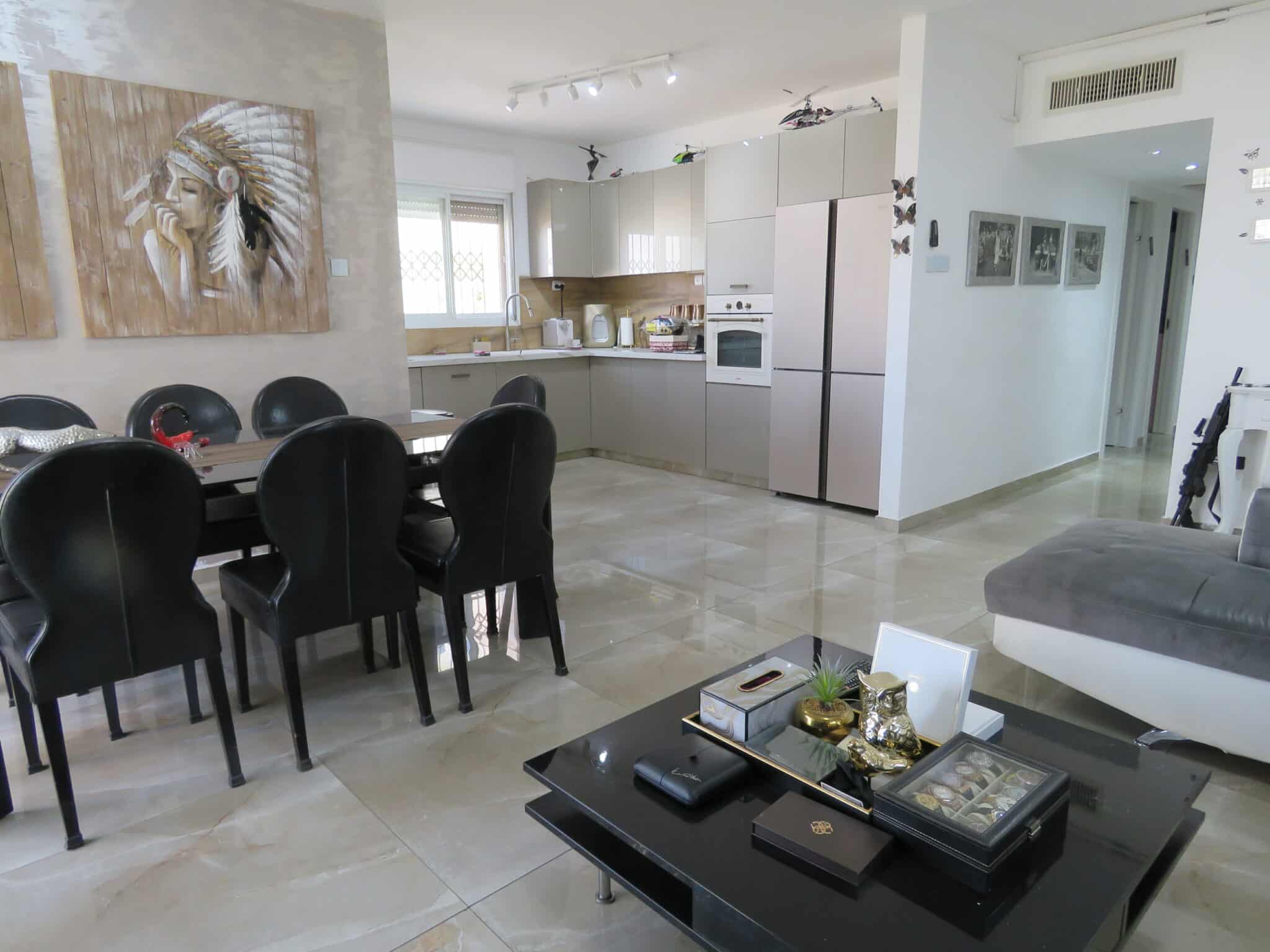 Ashdod:
A 4-room apartment, 120sqm, with a balcony, located on the 2nd floor out of 10 floors on Alexander Penn Street, 5th Quarter, was sold for 1,775,000 NIS. A 4-room garden-apartment, 126 sqm with a garden of 186 sqm, located on the ground floor, Shevet Yissachar Street, 5th Quarter, was sold for 2,240,000 NIS (Re/Max Together).
The office mentioned represented either the buyers, the sellers, or both parties.