May was quite a month in Israel with the festive holiday of Shavuot, rioting that started in Jerusalem and culminated in Jerusalemites running for shelter on Yom Yerushalayim, and thousands of rockets sent by Hamas to the entire country from Eilat to the Golan Heights. Jews in Israel and around the world saw unprecedented levels of violence, riots, and civil unrest spurred by antisemitism. Yet, homebuyers and investors, both local and foreign, continued to purchase homes at a remarkable rate and nothing seems to be slowing down this trend.
The following is a selection of real estate deals that took place in May 2021 that involved English-speaking real estate agents in Israel. The idea is to give our readers a general idea of the residential real estate market, property prices, and activities taking place around the country that relate to Israel real estate*.
Tel Aviv-Jaffa:
A 3-room apartment in Kfir Tower on Moshe Dayan Street, in south-east Tel Aviv, 88 sqm with a 16 sqm balcony, located on the 17th floor out of 18 floors was sold for 2,360,000 NIS. A 5-room roof-duplex, located on Yad Hama'avir Street, in north Tel Aviv, 162 sqm with 80 sqm on the rooftop, located on the second and third floors out of three floors was sold for 5,600,000 NIS. (Re/Max Ocean).
A 4-room apartment, 115 sqm on the 1st out of 15 floors, located on Avshalom Haviv Street in Ramat Aviv Gimel was sold for 4,420,000 NIS (Daon Group Real Estate).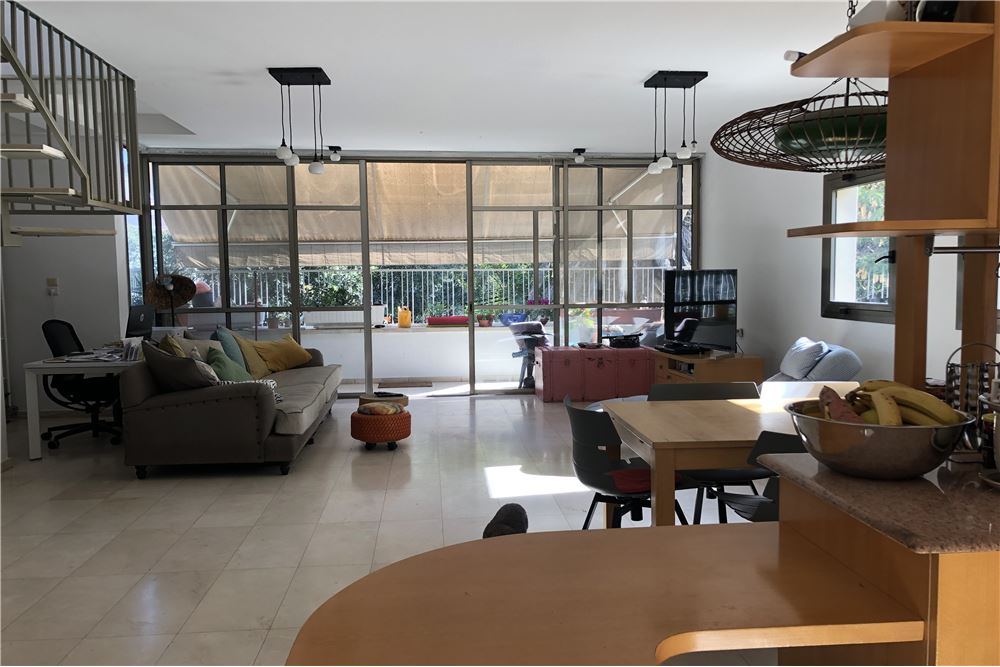 Jerusalem:
A 4-room apartment, 123 sqm on Itamar ben Avi in Talbieh, on the second out of five floors was sold for 4,200,000 NIS. A 5-room apartment, 106 sqm, located on the fifth floor out of seven floors, with an elevator, on Hahagana Street in French Hill, was sold for 2,120,000 NIS (Re/Max Vision).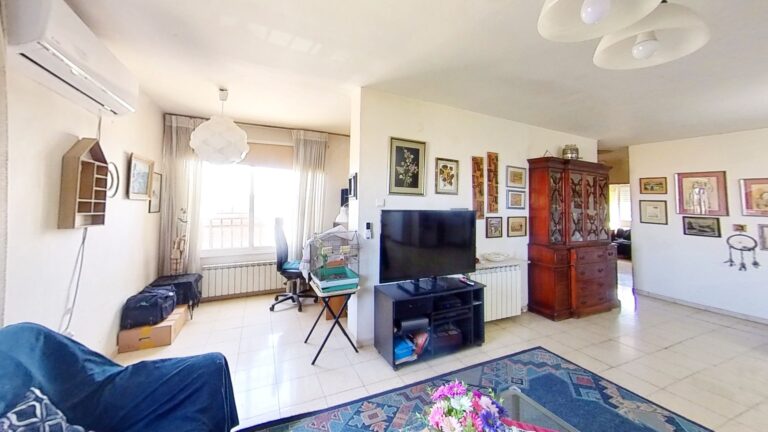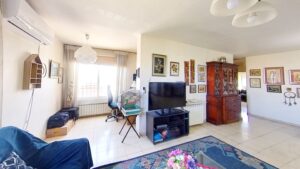 Netanya
A 3-room apartment located on Nitza Boulevard, floor 3, 98 sqm, with a shared swimming pool was sold for 2,100,000 NIS (Home in Israel).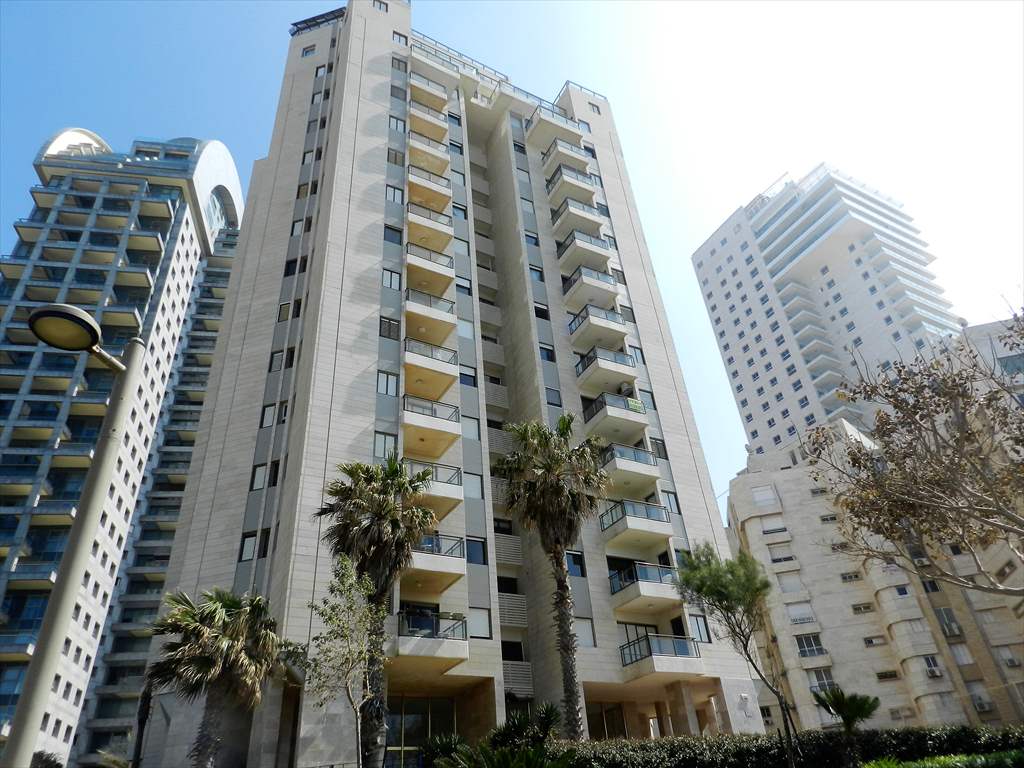 Modi'in, Maccabim, Reut
A 5-room duplex-medurag, 173 sqm with a 111 sqm balcony, located on Shivtei Yisrael Street in Buchman, was sold for 3,100,000 NIS . A 6-room mini-penthouse located on Ya'ar Yerushalayim Street, in the Nofim neighborhood, 150 sqm with a 100 sqm balcony, located on the 12th floor, was sold for 4,080,000 NIS. (Prime Time Real Estate).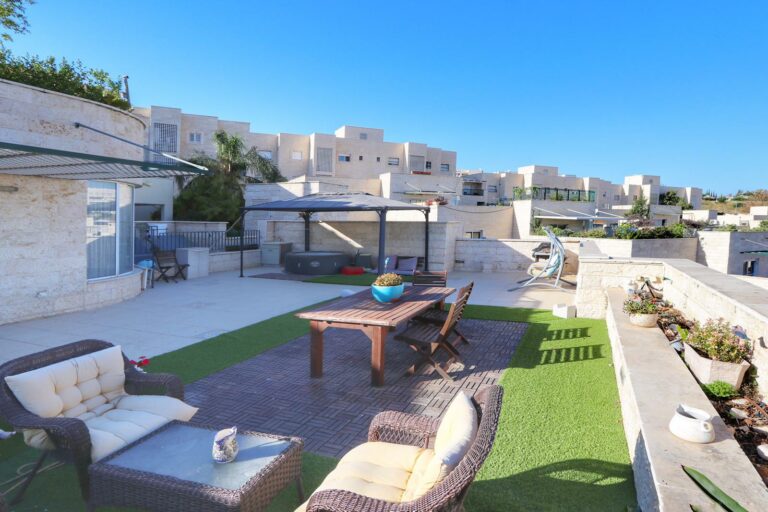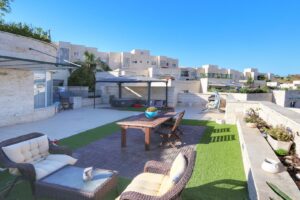 Ariel:
A 4-room garden apartment, 113 sqm, with a 12 sqm balcony, located on the second floor out of two floors on Snir Street, was sold for 1,220,000 NIS (Nadlan Ariel).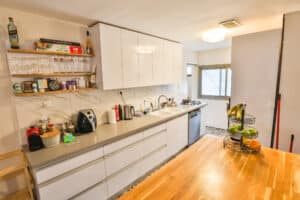 Haifa:
A 4-room apartment, 113 sqm, with two large balconies, located on the second floor out of four floors on Dafna Street, in Kiryat Bialik, was sold for 865,000 NIS. (Duet Nadlan).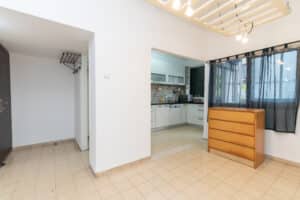 Follow Mabat ha'Shuk on Buyitinisrael to learn about the monthly real estate deals in Israel.
* The offices/agents mentioned represented either the buyers, the sellers, or both parties.