Sharp increases in both the CPI and the prime interest rate during the past year have led to a significant jump in mortgage repayments, making tracks that were considered attractive in the past less attractive today, and vice versa. Mortgage experts gave Buyitinisrael some recommendations for those who are taking or refinancing a mortgage today with some special tips for foreign buyers.
A 4.6% increase in the Consumer Price Index (CPI) over the past year and huge jumps in the prime interest rate, which now stands at 6.25%, have led to significant increases in monthly mortgage repayments which continue to rise almost every month. To put it differently, the monthly repayment on an average mortgage has risen by more than 1,000 shekels within a year, and no one knows where this will end.
For those purchasing an apartment, taking out a mortgage has become significantly more costly and more complex than in the past. In order to know how to deal with the new reality and figure out the desired mortgage mix in these turbulent times, Buyitinisrael spoke with Aaron Krasner, a seasoned mortgage consultant and owner of Anglo Mortgages.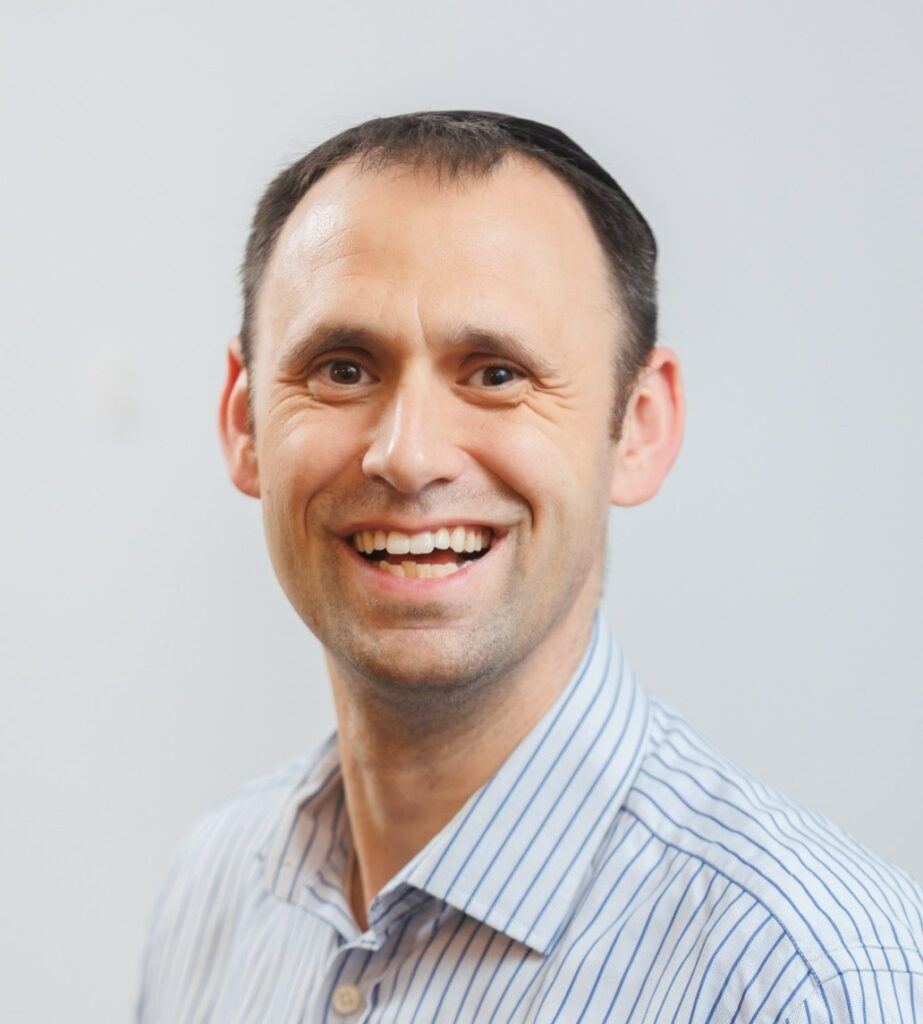 It is important to note that the information provided is based on the advisor's assessment and opinion, and does not constitute a substitute for individual consultation.
Buyitinisrael: Do you agree that buyers should take into account that the sharp increases in the interest rate of the past year may continue in the coming months or even years?
Aaron Krasner: Newly trained doctors are told 'first do no harm' and in the world of Israeli real estate and mortgages I give similar advice – 'First worry about it getting worse'. Don't wait for the market to get better if you can't live with the consequences of it getting worse.
Countless times over the years I have heard potential buyers choosing to sit on the sidelines because real estate prices were too high. They felt they were overpaying at current values and hoped prices would come down. But they didn't appreciate the fact that what's manageable today may become totally unaffordable in the near future if prices go up. By speculating that they could get a better price in a year they were inadvertently taking a gamble on ever being able to buy the home of their dreams.
The same risk calculations apply to interest rates. If you can't afford today's high rates then don't take such a large loan. But if you can afford today's monthly repayment but will struggle if it gets any higher, then don't wait for rates to drop – remember that they could always go in the wrong direction and price you out of the market".
Buyitinisrael: So, what is your advice for a recommended mortgage mix?
Aaron Krasner: Variable rates have the advantage of potentially dropping in the near future, but they are expensive today at over 6%, and the risk of rate increases over the next 5 years is still significant, despite a general sentiment that rates will come back down again in the next few years.
Instead of the expensive and risky variable mortgage rate, I recommend looking at a semi-fixed (mishtana) option. This option fixes the interest rate for five-year intervals and is available today at around 4.5-5%. At the end of the five-year period, this can be refinanced with no pre-payment penalty, and even a refinance in the middle of the five years carried quite a low risk of significant penalty. 
With a mixture of fully-fixed and semi-fixed rates, you have a stable monthly repayment for the next 5 years, with the potential to refinance into variable rates if the situation improves.
Buyitinisrael: What do you recommend to foreign buyers who are taking a mortgage?
Aaron Krasner: If you are a buyer from abroad the good news is that the size of your down payment has grown significantly because of the weakening of the shekel. From a low of around 3.12 in 2022, the dollar has been trading recently above 3.7 – that's a 20% increase! 
Israeli first-time buyers can get up to 75% financing from a mortgage lender, but foreign residents are capped at 50%. If you are planning on buying now and making aliyah within 18 months, there are multiple ways to get the bank to agree to finance your purchase at a 75% loan-to-value ratio. And even if Aliyah is still a distant dream, there are multiple creative ways of attaining significantly more than 50% financing.
Other senior mortgage advisers we spoke with also described the non-linked variable rate as a hit of the period and recommended increasing it to 50% of the total loan. Another recommendation, which some may find somewhat surprising, is not to abandon the prime track entirely. This is partly because its costs today are reasonable relative to the alternatives and also because of the prevailing opinion in the industry, that during 2024 interest rates are expected to begin to decline, albeit gradually. Accordingly, prime borrowers will benefit from this.
In any case, it is important to remember that even if mortgage terms today look much less attractive than in the past decade when the interest rate was close to zero, they are still significantly better than they were twenty years ago when the Bank of Israel interest rate crossed 10%. Thus, from a historical perspective, loan terms today are average.
Finally, Krasner sums it up by saying "Don't forget that you are buying your home in Israel, maybe even your dream home. So this is not just a financial investment, it's a life-changing opportunity".
Interested in special offers and discounted new projects across Israel? Whether you're purchasing a vacation apartment or retirement residence, making a financial investment, or thinking about Aliyah, drop us a line, when you're ready to talk. Whatever the reason, Buyitinisrael!